I'm flattered and humbled as my blog has been nominated for Spirit Animal Award. I want to say huge thank you to wonderful bloggers who nominated me:

Mastress Alita – you should check (if you haven't yet) her wonderful Sim Stories. I adore her The Cat Chronicles – a diary written by Shadow the cat – funny and moving at the same time;

Persefona711, whose dramatic PARENTCY CHALLENGE keeps you astir with the life of Judith Moore – single mother struggling for her happiness;

Trip, whose mystic Eight Cicadas tell you how important it is to understand people surrounding you;

cathytea, whose SimLit Anthology is full of extraordinary stories. You can't remain indifferent reading these stories, which make you think.
Spirit Animal Blog Award Acceptance Rules:
1. Thank the blogger who nominated you, and link back to their page.
2. Post the award picture on your blog.
3. Write a short paragraph about yourself and what your blog means to you.
4. If you could be any animal, what would it be?
5. Pick and notify ten nominees.
About myself:
I'm a happy mom of a daughter and a son and even a happier granny of a grandson and a granddaughter. I come from Russia. Where snow lies everywhere, even in microwaves. Where bears are kept as pets. Where all people – including women and babies – wear bushy beards. Joke of course, though some people believe that's true.
My online friends call me Chelsea. It's a real name. But not mine – my favourite cat's. (You can usually see her as my avatar.) I'm still not ready to tell my own name – I'm rather shy, though I try to fight against that.
The most important for me is my family. Happy Family is my life goal.
Besides, I'm a crazy cat lady. My husband and me have six furbabies in our flat now and feed even more stray cats living in our neighbourhood.
My other diagnosis is Simfluenza – an untreatable disease I caught many years ago. I won't write more about that or I won't be able to stop. 😉
I enjoy creating sims and houses, writing stories and making videos on YouTube.
I also like reading, watching films and listening to music – different music: from Tchaikovsky to The Beatles, from Rammstein to Alexander Rybak. I can't tell you what kind of music I like. I like good music. – What is "good music"? – The music I like. LOL
And I adore travelling. If only I could, I would travel to Italy and to Australia, to Paris, where I've never been, and to London, where I've been twice… To cut myself off, let's say I would travel all over the world. (Including Russia of course – I haven't visited all the wonderful places of my motherland.)
What my blog means to me:
My blog is now mainly the story "Goldilocks and Bears". (I'm planning to add more categories, but… so many plans, so little time!)
I've always loved dressing my sims as animals. In the Sims2 I had The Gorillaz and The Cows families. However, I wasn't satisfied as there weren't costumes for all ages. So my Cows were llamas at university and evolved to humans at the old age.
I tried to make The Cats in the Sims 3 using CC, but got a lot of bad CC. I wasn't glad again.
Only The Sims 4 Outdoor Retreat made me happy providing bear suits for all ages. My first thought was to make a family from the fairy tale. That is how Goldilocks and the Bears "were born". Btw, in Russian version this fairy tale is called "Masha and Bears", so the girl in my family is called Masha Goldilocks. I built a cottage for them and, to show off the family and the house, began publishing pictures with captions in Russian Activity. When I had loads of them, I decided to start a story on the Russian forums. And later the English version appeared (which I moved to WP recently).
One of the first comments I got there was "What is this?". So what is this? A weird mixture of the fairy tale, loads of screenshots and accounts of achievements. Maybe I'm an awkward writer, but the more I play with my Bears, the more I fall in love with them. I'm even afraid of getting pygmalionia. LOL
If you could be any animal, what would it be?
Guess.
Bear?
Nope. Though I do love bears. And wolves. And owls. And dolphins. And many other animals (even spiders).
But my favourites have always been CATS.
My granny had cats. And my mom had cats. As soon as my hubby and me started our family, we adopted a stray kitten. So, I can say that I was raised by cats.


My feline features:
I'm independant. I don't like rules. That's why I don't play challenges. On the other hand, who knows? I can break my own no_challenges rule and start some ISBI one day. 😉
I hate being under the command – I'm rather stubborn. And my own opinion doesn't always follow majority.
I'm not a party animal. I prefer staying at my comfortable flat to going to some clubs. I'm not afraid of being alone, provided I know that my nearest and dearest are safe and well.
I'm very curious and that's sometimes dangerous.
Like cats I'm myopic. Though I can't see in darkness. I can't see 25 shades of grey (like cats), but I can see 25 shades of blue. LOL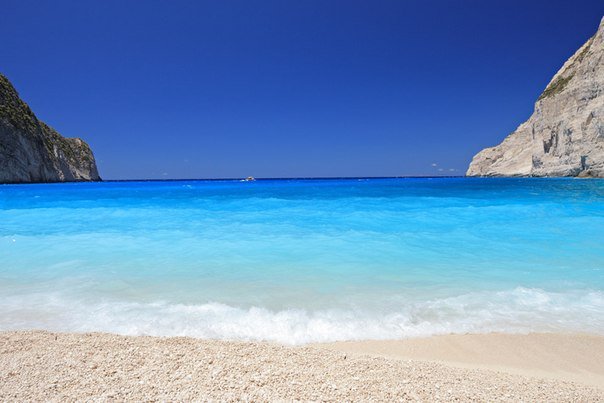 Nominees:
It wasn't easy to make the list, as many blogs, I would like to put here, are already nominated. Fortunately, Mastress Alita has wonderful threads such as Monthly Story and Legacy Shoutouts and Weekly Reading Roundup,  which helped me find more awesome stories. However, having finished the list, I discovered that some icluded blogs have already got Spirit Animal Award, so I had to edit. Maybe some other stories from my list also got the nomination before, but…
*pretending to be invisible*
… I know nothing about that.
*hides*
So, here's my list (in alphabetical order):

Beauty by Daijahv – a breathtaking narrative with stunning screenshots, which I've read at once – from the beginning till the end.

Dim Sims in the City: An ISBI by pammiechick – this awesome legacy made me laugh till I cried.

Dust to Dust by CitizenErased14  – a gripping story of love that is mightier than death.

Idiot+Insane+Crazy= Idanezy by BLAMSART – a hilarious tale where not only mailboxes and waffles but even popups have the right to speak.

Insanity Family: The Kook Family Backwards ISBI by MichelleLynn01 – another funny legacy that will amuse you a lot.

Once Upon a Legacy by Socallucyfan – I really enjoyed fascinating adventures of Cindy Rella (Oh! And Lucifur, the cat 😉 ).

Pet Masters by jbfairybird How could I miss this wonderful story full of kitties? 😉

Shrektastic by Colorist40 – An unusual way to tell the story of Shrek and Fiona is definitely captivating.

Surreal Darkness by MedleyMisty – I was charmed by the bewitching suppernatural poetry of the story.

The Fairy Tale Reader by Marialein – I was moved to tears by Sera, a teen in an orphanage, and the way he retells well known fairy tales to other children.
So, if you still haven't read the stories above, I strongly recommend you to check them. You won't regret.
Wow! More than 1200 words! I've beaten all my own records! 😀 Now I wonder whether anyone would read this "War and Peace". 😛